COVID APPROPRIATE BEHAVIOUR
Keeping up with this fast-paced world can leave a lot of individuals stressed and anxious. Young or old, everyone seems to be constantly racing to reach new heights, achieve more and do everything at once. While some of this drive is great to push one to succeed, too much of it can leave one extremely anxious.
Here, it is important to note that stress in short bursts is actually good for the body. Our ancestors used this body response to ward off danger and stay alive. A little bit of anxiety before an important meeting or exam can help keep you sharp and alert, allowing you to do your best.
However, when stress and anxiety become chronic, as we are going through this phase of PANDEMIC LOCKDOWNS and all other related stresses, the harmful effects set-in. This not only affects your physical health, but your emotional and psychological health too. The Arjuna was under tremendous stress when he faced his near n dears during Mahabharata war. Stress affected his decision making ability negatively. Ayurveda also categorically states that "विषादो रोगवर्धनानां (अग्र्यः)", the depression is the leader of disease aggravators. And that is very true as:
Negative consequences of chronic stress and anxiety include: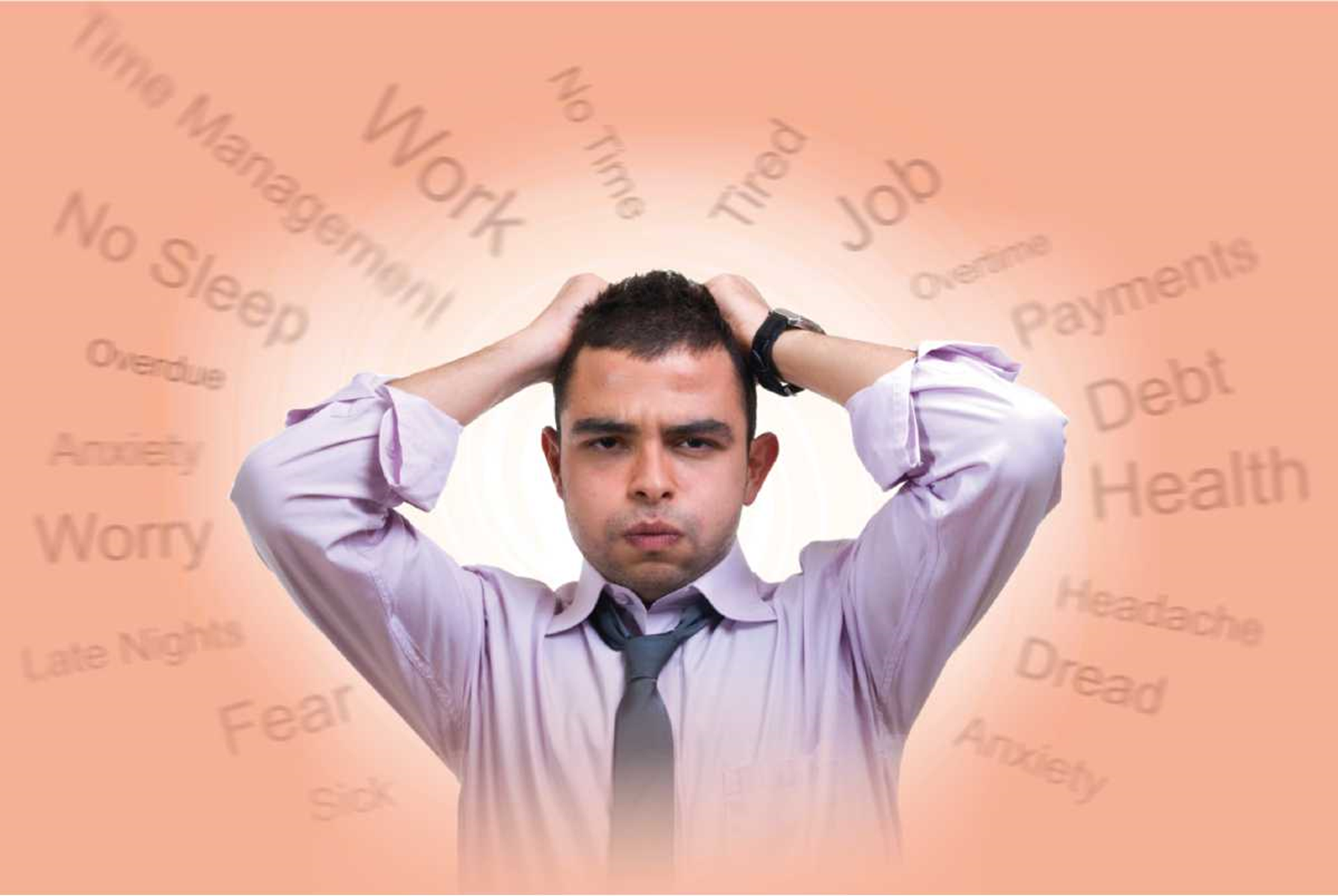 Muscle pain
Tension headaches
Acid reflux
Gastrointestinal concerns, IBS etc
Stomach ulcers
Acne and skin ailments
Hair loss
Decreased appetite
Chest pains
Difficulty breathing
Problems with memory and attention
Weakened immune system
The last one, weakened immune system, is very bad consequence of chronic stress and anxiety. It does increase the susceptibility to disease conditions; severity of the disease is more and recovery is slow or in unfortunate situations patients may succumb to the fatal disease. Consuming anti-anxiety and stress related medicines is not the solution. Because these medicines are often loaded with toxic chemicals that can seriously harm the individual in the long run. Further, initially these medicines may offer short-term relief, but over time they can become habitual and a dependent crutch for a lot of individuals.
Be sans stress with herbs
Instead, one can find the answers for these stressful times in nature itself. Several herbs have been used since ancient times to calm the body and combat stress without any chemicals or side-effects. In addition, these herbs help relax the nerves internally thus reducing stress and anxiety naturally.
Some of the best herbs to combat stress and anxiety are:
Brahmi: An herb with multiple benefits, Brahmi is a potent nerve tonic that supports healthy nerves for optimum functioning. It boosts relaxation in the mind and promotes healthy brain cells to avoid degeneration due to stress. It also helps strengthen memory, concentration and other cognitive functions while promoting emotional health.
Jyotishmati: Used since ancient times, this powerful herb works wonders to fight stress and its negative effects. A nerve stimulant and anti-depressant, this herb is widely used to treat stress and anxiety concerns. In addition, it also helps alleviate tension headaches, muscle pain, cognitive degeneration and gastrointestinal concerns that are often the consequences of a highly stressed life.
Shankhapushpi: Cognitive degeneration and an unhealthy mental state can also be caused due to poor circulation in the body. Shankhapushpi combats this by promoting healthy circulation of blood and oxygen to the brain, boosting memory and concentration and supporting the nervous system. In addition, this herb also promotes healthy sleep which is essential to fight anxiety and stress.
These herbs, while beneficial, are not always easy to obtain. In addition, consuming them in the right ratio is critical for maximum effectiveness without overloading the body. SANDU's STRESAN takes care of all these concerns by combining these processed herbs with complementary elements for the perfectly balanced herbal supplement for good mental and emotional health. This natural supplement helps alleviate stress and anxiety while combating its consequences naturally and without harmful side-effects.
Tips for a stress-free life
Meditate: Take a few minutes out of your daily life to sit and meditate. Focus on your breathing or put on some soothing sounds or chants to help relax your mind and keep your stress at bay.
Reduce alcohol and sugar: Binging on sugar or alcohol may seem attractive when you are stressed but can actually worsen your health. Instead, snack on seasonal fruits and switch to herbal teas.
Stress-free state is responsible for strong immune system. One remains disease free and is able to resist the microbes attacking our body.
Staying without any stress is the COVID APPROPRIATE behaviour.
*******************************************************************************************************************