BE ON GUARD: PROTECT THE FOUNDATION OF HEALTHY ADULTHOOD.

Life begins with a big bang which is the formation of a zygote, fertilized egg cell; male sperm successfully impregnating the female ovum results in the beginning of the LIFE, beginning of the pregnancy.

Another name for life is METABOLISM. As is well known, the bye-product of metabolism is generation of reactive oxygen species, (ROS), oxidative free radicals, which are highly reactive chemicals formed from O2. Our body neutralizes these oxidative free radicals by certain bioconstituents which are famously known as "antioxidants". Body has to to keep the check on ROS which is very essential for survival and for healthy life, because production of excessive free radicals damages proteins, fatty acids and other basic structural elements of our cells, and results in organ dysfunction and diseases.

Even during pregnancy, this delicate balance between free radical generation and removal by antioxidants is critical for the growth and development of the fetus in the uterus. It is a proven fact that in early foetal life, oxidative stress changes intrauterine development which is responsible for increased risk of chronic diseases, like heart diseases, high blood pressure, diabetes and chronic kidney diseases, during adult life. This is called as the Barker hypothesis, also known as "small baby syndrome"!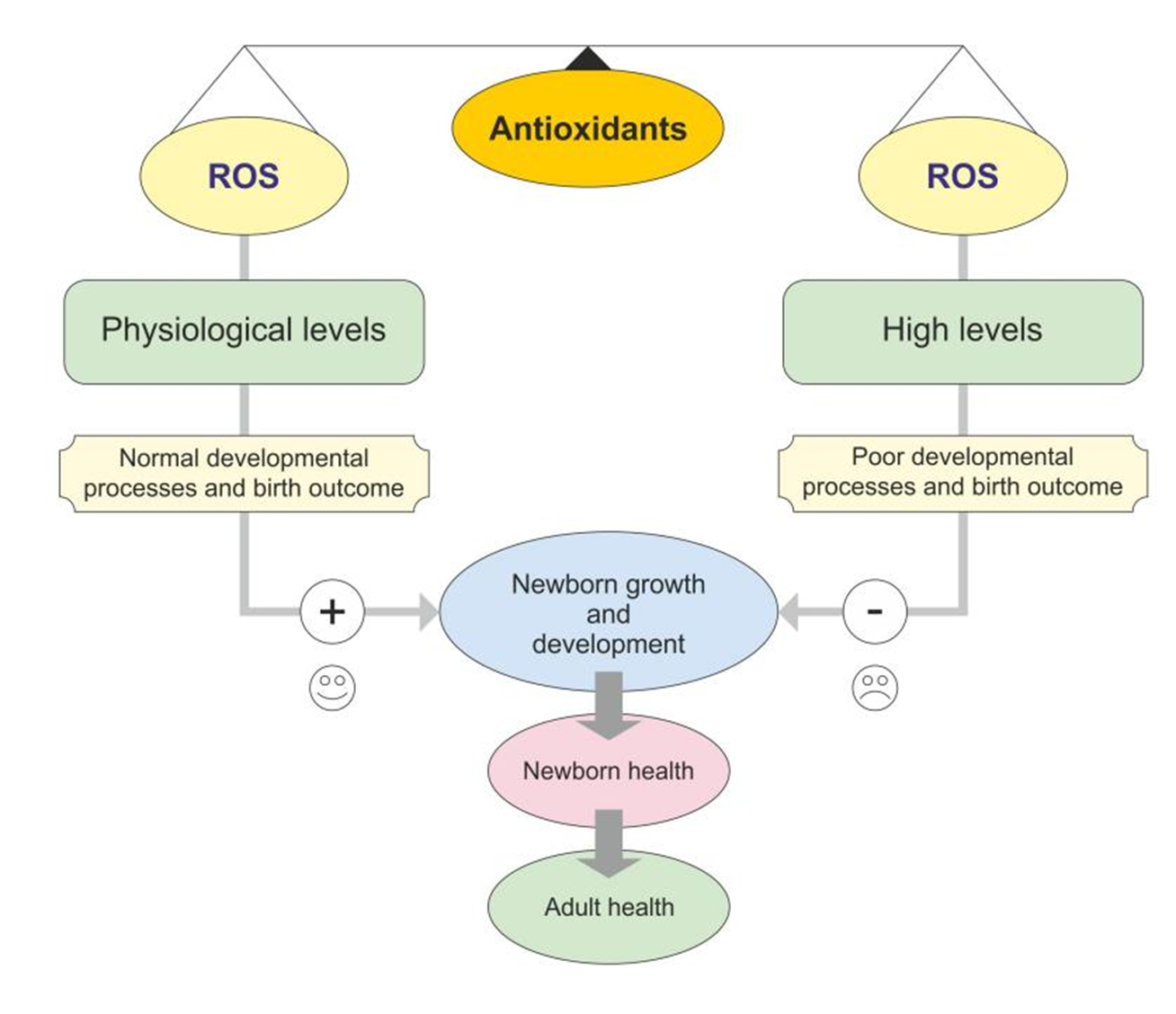 FIGURE: Role of Antioxidants in Health and Disease

Undernutrition, malnutrition, unhealthy lifestyle behaviours and exposure to multiple human-made pollutants, during the intrauterine life, negatively affect intrauterine development and contributes to fetal origin of disease in adulthood partly due to oxidative stress.

This worrisome phase during pregnancy needs urgent attention. And therefore, antioxidants in medicinal plants are widely recommended for health promotion and disease prevention during pregnancy.

The successful outcome of pregnancy is the birth of a healthy offspring who grows into an adult with long-term scintillating health. And so for this outcome to happen, we must begin at the beginning.

SANDU's PREG-UTERO contains the antioxidant herbs like Amalaki, Bibhitaki, Yashtimadhu, Guduchi, Ashwagandha, Bala and Brahmi etc.