Haridra
Turmeric
Curcuma longa
This golden, wondrous, most well-known, widely researched and commonly used Ayurvedic herb in the world is native to India. India is the largest producer and exporter of Haridra. It is perennial and specifically harvested in farms in Maharashtra, Tamil Nadu and West Bengal. Haridra is bitter, pungent and astringent in taste, hot in nature and kapha-vata-ghna i.e. it pacifies kapha and vata doshas.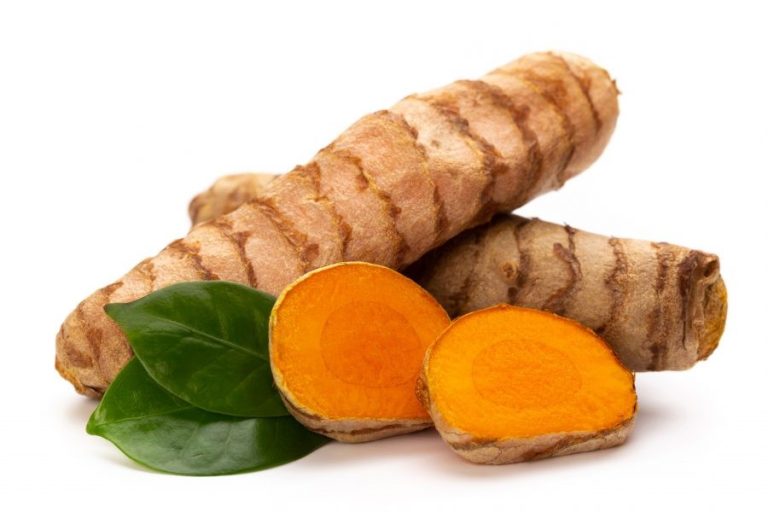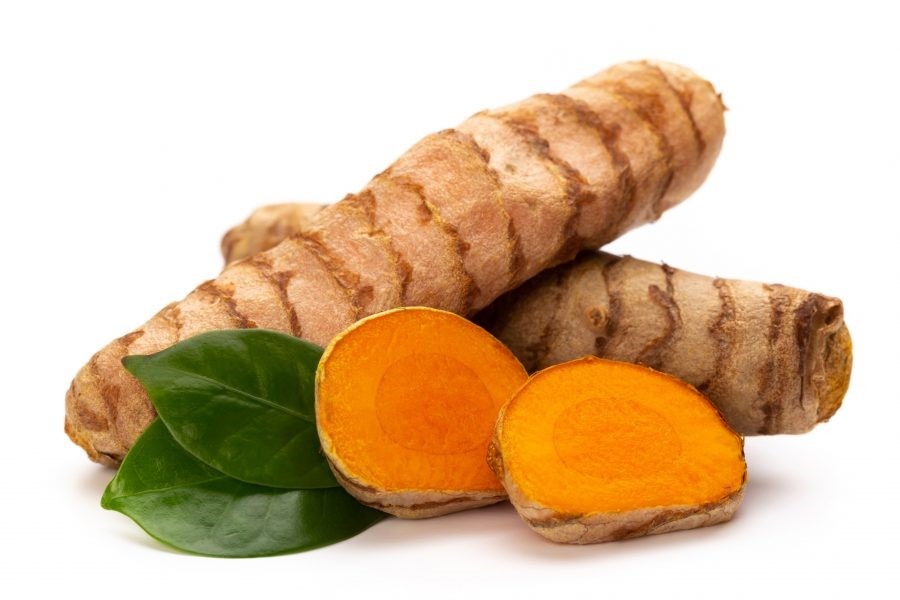 It is named 'Haridra' as it attains yellow color after maturation. Considering its anti-diabetic properties, it is named as 'Meha-ghatini' by Nighantu shesha. Considering the fondness of Haridra by women, it is called 'Yoshit-priya'. Acharya Charak has placed it in following groups of herbs:
Vishaghna: a group of herbs that eliminate toxins
Krimighana: a group of herbs that relieve microbial infection or worm
Kushtaghana: a group of herbs that relieve skin diseases
Lekhaneeya: a group of herbs having scraping properties
Kandughana: herbs that provide relief from itching & burning sensation
Shiro-virechnana: herbs that effectively removes excess toxins (doshas) from the head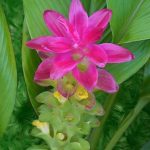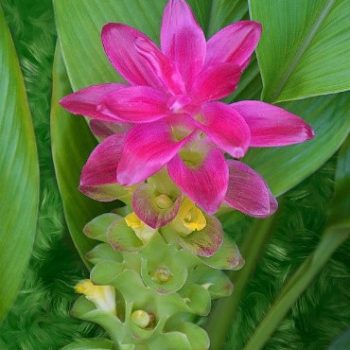 Health Benefits from Haridra:
Haridra is applied to the bride in a marriage ceremony because Haridra is not only good for complexion but is also good for woman's fertility! Haridra's health benefits start from surface reaching up to the core, the reproductive system. There is hardly any system in the body that is not supported by Haridra. Apart from topical application for beautification it is used in cooking, as a dietary supplement. No delicious recipe is complete without Haridra. It supports almost all systems and functions in the body:
Eliminates or minimize toxins in the body
Supports healthy skin
Improves skin tone of the body
Prevents itching, allergies, infections and skin disorders
Promotes wound healing
Supports healthy blood sugar levels in Diabetics (especially when combined with Amalaki – Dhatri-nisha)
Promotes Respiratory health and prevents infections
Promotes digestion
Due to anti-inflammatory properties, it helps maintain comfortable joint movement and nourishment to the heart as well as circulatory system
Supports proper functioning of the liver
Reinforces the immune system
Haridra for Skin Health:
Haridra has high antioxidant status, helps eliminate toxins from the body and supports healthy skin. It is anti-allergic in nature, thus relieves itching associated with various conditions. It improves skin tone and complexion of the body by promoting wound healing, wound contraction; improving rate of new skin formation and tissue strength. Curcumin obtained from the turmeric rhizome has the ability to protect the skin from harmful UV-induced effects. It reverses oxidative damage to skin cells and other tissues.
Haridra for Diabetic Health:
Haridra reduces blood glucose levels, tackles insulin resistance and exerts hypoglycemic activity. It is a good dietary supplement for preventing and improving diabetic conditions.
Haridra for Liver Health:
Haridra is effective in increasing biliary excretion of bile salts, cholesterol and bilirubin, as well as increasing bile solubility, therefore possibly prevents and treats bile stones (cholelithiasis). The anti-inflammatory and lipolytic properties of Haridra, prevents liver fat accumulation and helps reduce liver weight in fatty liver disease. It decreases total lipid, cholesterol, triglyceride and low-density lipoprotein-cholesterol (LDL-c).
Haridra for Immune-modulation:
Haridra is very useful in correcting metabolism, due to its anti-oxidant properties, which enables free circulation of all nutrients and oxygen to every cell. A regular intake of Haridra helps rejuvenate the cells and replenish all the tissues thus establishing immunity.
 Haridra for Detox:
Haridra due to its kapha-vata pacifying activity relieves the blocked channels in the cells and re-establishes their normal functions. Once the obstructed pathways are unblocked, there is a smooth and free movement of nutrients towards the cells, and the elimination of toxins out of the cells.
Haridra for Blood Purification:
Haridra restores the hematopoietic functions in Liver. Also, it improves the quantity and quality of blood. It helps maintain a healthy circulatory and cardiovascular system.
How to use Haridra:
Haridra powder is advised to be taken along with Amalaki juice and honey for relief from diabetes.
In skin, disorders associated with itching, in this condition, administer Haridra with
In rhinitis, Haridra powder is administered together with water, ghee & saindhava
In Anemia, Haridra mixed with Triphala, Ghee and honey is beneficial.
Haridra offerings from Sandu:
Debix: is a proprietary Ayurvedic formula for normalizing blood glucose levels and preventing complications that may arise due to diabetes.
Hemocleen: is a proprietary Ayurvedic formulation which acts as an excellent blood purifier and improves overall skin health.
Sandu Jatayadi taila: is an Ayurvedic formulation extremely beneficial in healing various types of wounds.
 Sandu Chandraprabha Vati: is an Ayurvedic formulation beneficial to correct urinary system related disorders. It is also beneficial in conditions associated with Diabetes.
Sandu Pipplyadyasav: is an excellent appetizer and digestive to correct the intestinal weakness and provide strength to the GI tract. It is also beneficial in asthma, cough and indigestion.
Sandu Khadiradi Gutika: is an Ayurvedic formulation extremely beneficial in cough, stomatitis and various throat diseases.
Sandu Dashmoolarishta: is an Ayurvedic formulation extremely beneficial in Post-delivery complications, insufficient lactation, anorexia, vomiting, IBS, cough, asthma, degenerative diseases, vata disorders, piles.
Sandu Mahamanjishthadi Kadha: is an Ayurvedic formulation extremely beneficial in obesity, skin disorders and menstrual problems.
Sandu Ashwagandharishta: is an Ayurvedic formulation extremely beneficial in improving appetite and nourishing all vital tissues. It is an excellent nervine tonic.
Sandu Mahasudarshan Kadha: is an Ayurvedic formulation extremely beneficial in fevers of various origins, burning sensation, excess thirst, anorexia, and indigestion and vomiting.
Sandu Pathyadi Kadha: is an Ayurvedic formulation extremely beneficial in various types of headaches including migraine, vascular headache, headache due to eyestrain, earache, eye pain, eye disorders with inflammation and vision disturbances. It helps clears sinuses and offers relief in sinusitis induced headache.
Kumarvin: is a proprietary Ayurvedic formulation beneficial in Digestive and Respiratory Disorders of Children. It enhances child's immunity and resistance power and helps to assimilate the nutritional element from food, promote overall growth and development.
Elegance Oil: is a proprietary Ayurvedic formula for beautiful skin. It helps in nourishment and development of infant, especially premature and underweight new born; development, nourishment and toning of muscles and ligaments. It improves circulation, metabolism and immunity.
Citation:
Niranjan, Abhishek & Prof, Dhan. (2008). Chemical constituents and biological activities of turmeric (Curcuma longa L.) -A review. Journal of Food Science and Technology. 45. 109-116.
Yang, Qu & Liu, C. & Ren, X. & Zhang, Y. (2013). Chemical constituents from the tuber of Curcuma longa. Journal of China Pharmaceutical University. 44. 207-209.
Nandan, Sahni Ram, and V. S. Dubey. "CLINICAL EVALUATION OF THERAPEUTIC EFFECT OF HARIDRA (CURCUMA LONGA L.) IN THE MANAGEMENT OF WOUND HEALING."
Deogade, Meena Shamrao, Niteen Ambatkar, and Bhushan Ambatkar. "Anti-hyperglycemic activity of Insulin plant leaves (Chamaecostus cuspidatus (Nees & Mart.) CD Specht & DW Stev.) And unprocessed Haridra rhizome (Curcuma longa L.)." Journal of Indian System of Medicine 5.3 (2017): 203
Yadav, R. K., et al. "Clinical trial of an indgenous compound drug nishaamalki in the management of madhumeha vis-a-vis diabetes mellitus." Ancient science of life 21.1 (2001): 18.