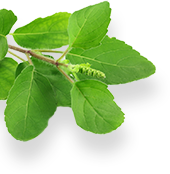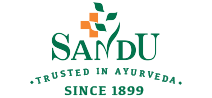 MFB./MKD. By
Plot no 25, 26,29 & 30 IDC Pilerne, Saligao, Goa 403511
D-124, Ttc Industrial Area, Midc, Nerul, Navi Mumbai – 400706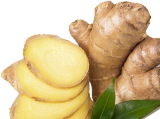 Top-Selling Healthcare Products:
Sandu Mahasudarshan Kadha No.1, Sandu Abhayarishta, Sandu Pathyadi Kadha, Sandu Makarprash, Sandu Gulkand Pravalyukta, Sandu Acivin (Audumbaravleha) Herbal Antacid, Sandu Ashwagandharishta, Sandu Amritarishta, Sandu Hemocleen Excellent Blood Purifier, Sandu Vanari Granules.
COVID-19 Preventatives:
Mahasudarshan Kadha, Amritarishta, Tab. Samshamani Vati, Pathajeevani, Vasa cough syrup, Whoopin syrup, Somajeevani, Drakshasava, Stressan, Ashwagandharishtam, Sandu Sitopalasava, Makarprash, Chyavanprash, Ayush Kwath
We've Got India Covered!
We now deliver in 1000+ cities and towns across 22000+ pin codes. We thereby cover every nook and corner of the country!
Say Goodbye to All Your Healthcare Worries With Sandu Pharma!
Sandu Pharma is here to help you take it easy! We are amongst one of India's top online pharmacy and medical care platforms. It enables you to order pharmaceutical and healthcare products online by connecting you to registered retail pharmacies and getting them delivered to your home.
How Are We Spreading The Knowledge of Ayurveda?
We have informative webinars such as Vichar Ved for doctors to participate and give their views on interesting topics of Ayurveda. Our monthly contest allows people to be more curious about this science and create awareness about its goodness. Our YouTube channel and our series #SayYesToAyurveda in social media strives to educate the audience further about the various benefits of implementing Ayurveda in our daily life.
Why Are We The Most Preferred Online Pharmacy?
Lucrative offers on our platform allow you to make payments online and via various payment wallets at a discounted price. Alternatively, you can also choose to pay cash on delivery as we deliver the products to your doorstep. Sandu Pharma's subscription service not only ensures that you are reminded of your refills but also makes sure that you are never out on your medical essentials. You will get a reminder every month and your order will be delivered at your convenience!
We Believe in 'Simplifying Healthcare, Impacting Lives!'