Ayurved is a great heritage of Indian science. During the British rule however, it was considered fashionable amongst the so called modern classes to look down upon this priceless legacy. It was during these adverse times that a few inspired people staked their lives to restore glory to this magnificent legacy.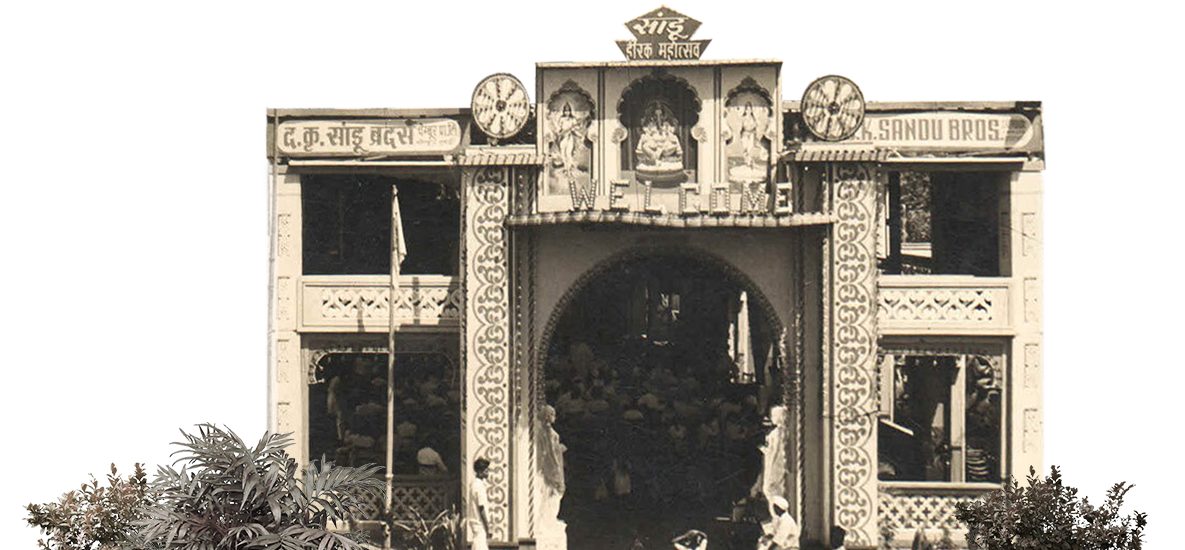 The name "Sandu" leads in this roll call of honour.10th May 1899 was the day Sandu Brothers chose to revolutionise the manufacture of Ayurvedic medicines. Commitment to the spread of Ayurveda and bringing health even to the poor, were the lofty ideals that have been the foundation of the success of Sandu. High quality made Sandu medicines popular. Started on 10th May 1899 at Thakurdwar, Mumbai, the factory was later shifted to Chembur to cater to growing demand. Sandu is now a name established throughout India, and has earned acceptance even beyond its borders and not in the Indian diaspora alone. Over 100 years, the secret of Sandu's success lies in our commitment to quality and firm adherence to the basic tenets of Ayurveda. Today, as the fourth generation of Sandu at the helm implements a seamless confluence between tradition and modern pharmaceutical practices. We are growing, but without compromising on the quality in any way.
The name Sandu is a benchmark of Quality amongst doctors, practitioners and common people alike. Our commitment to quality is reflected in the ISO 9001:2000 certification we have earned for our Group operations which include our manufacturing units at New Mumbai and Goa as well as our full-fledged research unit – Sandu Research Foundation Pvt Ltd. While we rigorously follow traditional formulations, our manufacturing processes are totally aseptic and state of the art with no human contact during the manufacturing process. Today, when allopathic medicines dominate the market, Sandu take deserved pride on being known as the manufacturers of Ayurvedic Medicines with Visible Efficacy.
Our Core Value
Over 120 years the spirit at SANDU is not only to to sell our products but to spread Health and Happiness.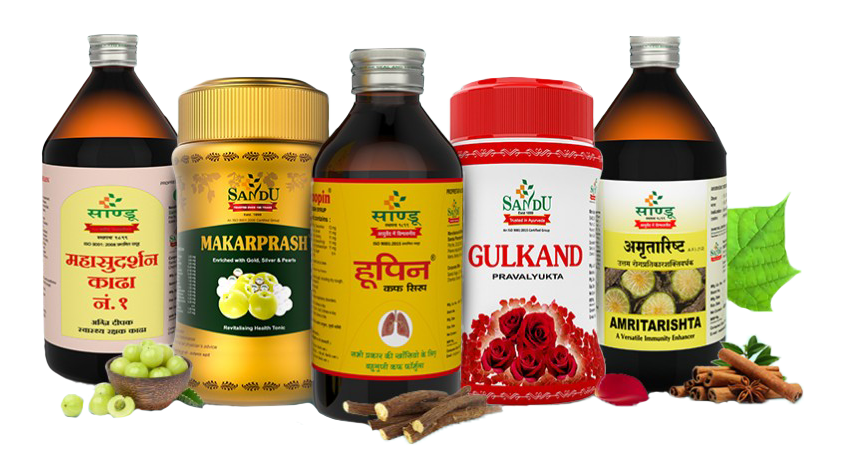 History Of Sandu
Sandu has been manufacturing quality ayurvedic products that promote Healing, Prevention and Longevity by harnessing the power of Ayurved.
In 1899 Sandu Brothers began in a small room in Girgoan, a place which was known as the heart of Mumbai.
The idea was to make available genuine, authentic and reliable medicines available to practising ayurvedic doctors.
As the demand for ayurvedic medicines increased Sandu was able to maintain the right mix of traditional knowledge of Ayurveda and modern pharmaceutical practices.
Over the course of 122 years Sandu has created a name for itself as a respected company for its authentic manufacturing practises and as a leading brand trusted in ayurveda and herbal pharmaceuticals in India.
Your one and only
online pharmacy!
Only this week 30% to 50% cheaper!
Up to 5 users simultaneously
Has HEALTH certificate